[slider_ads id=1]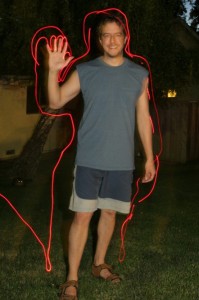 My name is Nicholas LaPolla and I have been into photography and animated film making since I was in grade-school.  Yes, I said grade school.  5th grade to be exact.  I used to make short claymation (animated clay) bits with my dad's super 8 film movie camera using a stop-motion stick (shoots one frame at a time).  Yeah – it was a while ago.  but I am not old… seriously…. i'm not.  Ok…. at least I don't feel old.
Anyway: fast forward to Christmas 2004… my lovely wife bought me a Canon 20D Digital SLR camera.  I have taken probably 60,000 shots since then and have paid for the camera and numerous lenses many times over doing professional portrait work and weddings as a side hobby (I am a web applications developer by trade).
Technically, since I get paid to take pictures: I am a professional photographer.  Not the best in the world, but my clients are always happy.
Yet I have wanted to get back to my roots.  Which brings us to today…  I have been doing special effect photography and what has become known as "light painting."  And recently I have endeavored to create animated movies using stills chained together in Adobe Primere.
Anyway – on a personal note, I am married to a lovely, wonderful and seriously hot momma!  I have three very bright boys, three sociable cats, an awesome dog, a tarantula (no personality there) and a couple of beta fish who are always pissed off… I think they're still alive……… yep – still ok.